Having an adequate signal on a mobile phone is essential. Without a good cell phone network, people tend to experience issues like slow internet, dropped calls, and delay in sending and receiving messages. Such aspects have caused interruptions when it comes to communication which is an essential aspect for human beings. All phones tend to experience cell phone signal loss, and one of them is the iPhone line from Apple. Despite iPhones being built differently from hardware to software compared to Android devices, they also suffer from the same signal loss problem. If you have experienced such, then a process on how to increase signal strength on iPhone will help.
Increasing cell phone signal mainly strengths done with the help of a cell phone signal booster. These are devices that receive signals from the nearest cellular tower and amplify them to your devices. However, some are known to cause network interruption, especially if there is a mix-up on the network band being used. If you have an iPhone, a cell phone signal booster may work, but there are also other great alternatives that we can look at.
Here you will learn various ways to increase the signal strength on an iPhone aside from using a cell phone signal booster. We will also take a deep dive to unravel things that cause cellular interruptions and what you can do about it. This read will also cover a comparison of Android and iPhones when dealing with signal strength.
What causes poor cell phone signal on an iPhone?
There are several causes of cellular interruptions when it comes to using an iPhone, and here are some of the issues:
a) Hardware issues
This first problem mostly happens to the older models of iPhone and some refurbished phones. This issue is caused when some hardware components that interact with the signals are faulty or have low power. This may be caused by phone damage, i.e., by water or when the device falls.
In such cases, the only remedy would be to get a new device or replace the entire motherboard, which could be very expensive. However, if you diagnose your device and realize it's a minor hardware component issue, feel free to repair it. If not, purchase a new phone to be saved from these network huddles.
b) Software issues
Some phones have software issues like bugs, or they may have been hacked. Software problems are widespread with both Android and iPhone devices. If you have a phone with iOS 12 and above, restarting the device may help to fix the issue.
However, if you restart the device and still get issues, it is recommended to perform a software upgrade or reset your phone. You may first have to contact your local technician to see how they can help.
c) Location
In some cases, your location may adversely affect network signals on your device. In most cases, it is rural areas that have poor cellular coverage. A cell phone signal booster for rural areas can be a great option to fix this issue. Other solutions like moving around may be temporary and strenuous.
If it is a temporary issue, you may consider contacting your service provider, and they will fix it. However, if not, the best option is to get a cell phone signal booster.
d) Building barriers
Building barriers like walls cause cellular interruption. In such scenarios, signals may not be well receipted to your device. Here you will be required to move around the house to get better cellular reception. Therefore, a cell phone signal booster may be an excellent remedy for you.
e) Faulty cell phone tower
Some cell phone towers may be faulty, and this is mainly caused by maybe weather or animal. If you notice that you get conflicting signals on your iPhone, this may be the cause. The best option is to contact your service provider, and they will investigate the issue. Fixing faulty cell phone towers may take a while, so it's best to be patient during the process.
Which iPhones have the best network technology?
The iPhones with the best technology are the ones supporting iOS 14. This is because they support various perks that are not available across the past operating systems. Also, iPhones with 5G access come with better network technology features compared to their predecessors.
Some of the best iPhones with reliable network technology include: iPhone 13 pro max, iPhone 12 series, iPhone 11 series, iPhone X line, and iPhone 8.
You can get these phones on Amazon. If you can't afford the phone of your choice, financing from your service provider can be a great option.
How to increase signal strength on iPhone?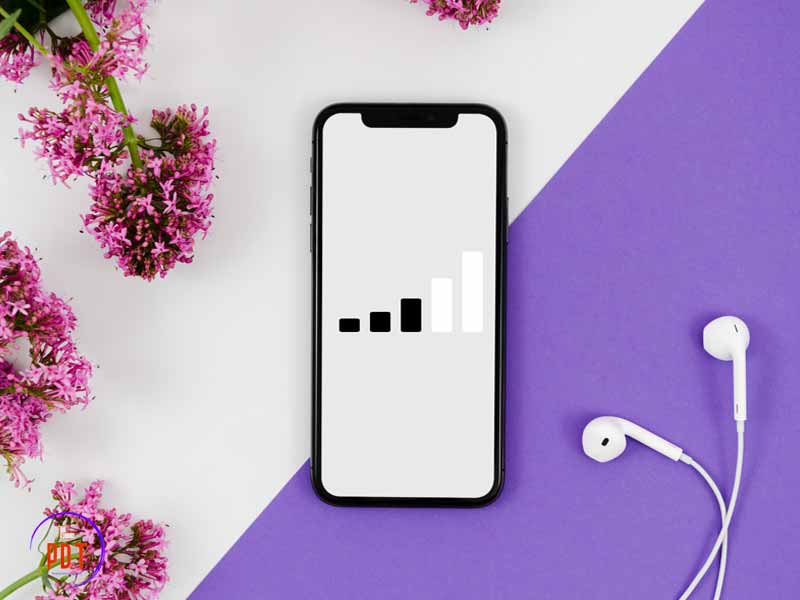 In some scenarios, like where there is completely zero cellular reception, you may need a booster to increase cellular reception. Cell phone boosters are known to be 99% effective when it comes to offering better cellular reception. However, there is a catch. It would be best if you chose a booster compatible with your network bands.
There are many boosters in the market, and before buying a booster, proper research must be done. Luckily, some marketplaces like Amazon sell original boosters that have labels on the network they are compatible with. If you get a booster compatible with your network, there is also another factor to consider.
The FCC should verify the booster. Some boosters may be used for illegal purposes; that's why the FCC must regulate them. If the booster is not registered, you will be required to register it. Luckily the process can be done via your service provider.
Can I build a homemade booster to increase the signal strength on iPhone?
Yes! This is considered the cheapest option when it comes to increasing signal strength. A homemade cell phone signal booster requires very few components to create a fully functioning signal booster. Some of the things you need include:
Indoor antenna
Outdoor antenna
Amplifier
Cables
There are several DIY videos and manuals which can be found online. Ensure also to have other tools like screwdrivers which will be used for mounting. If you lack appropriate technical expertise, hiring a local technician can help you save time and prevent any faulty installation.
Once installation is complete, the booster will need to be registered by your service provider and approved by the FCC. You can register it with your service provider by visiting the nearest offices or contacting them via mail. If the booster does not support your network bands, it may cause network interference, which will subject the service provider to contact you to turn off the device.
Ensure also to buy original products as this will help avoid any network interruptions and avoids issues with the FCC.
Can I switch service providers to get a better cell phone signal?
`This is an excellent option if you have tried all the options in efforts to improve cellular coverage. But before you switch, here are some things to consider:
The phone should be unlocked- Of the phone is locked, purchase unlocking codes online or contact your service provider to request them to unlock the device
The phone should never be stolen or lost- If the device is reported to be stolen or lost, then you may find it hard to bring it to another network.
Once you see the device meets such requirements, the next option would be to create an account with them, choose a cell phone plan, and get started with the new network. Before choosing the network, ensure that it offers adequate coverage within your location. This may also require you to contact the service provider to see if they offer network coverage within your area.
You can also choose to port your phone number. Before doing so, ensure your service is not deactivated, as the number will be lost permanently. If the account is not deactivated, the next option is to contact your new service provider and inform them you wish to start the porting process. It may take 1 to 2 business days to complete.
Bottom line
Increasing signal strength on an iPhone can be done in various ways. This read has listed some of the causes of these cellular interruptions and provided a remedy for such issues. The most prominent remedy is using a cell phone signal booster that is known to offer 99% efficiency compared to other options. Switching service providers should be the last option if you have tried to improve the network via the means we talked about earlier.
However, in the end, it all comes down to a scenario where you get better internet speeds, reduced dropped calls, and other benefits. So, evaluate what causes signal loss on your device. Try to find solutions, and if there is none, then some tough decisions must be made.