Cricket Wireless is an American wireless service provider from AT&T. Its headquarters are in Atlanta, Georgia, United States. The company provides wireless services to millions of subscribers in the United States. It started its operations in March 1999. By then, Leap Wireless International owned Cricket Wireless until March 2014, when AT&T acquired Leap Wireless International. The company is among the best Mobile Virtual Network Operators (MVNOs) across the country. But what towers does cricket wireless use?
Since Cricket Wireless is an MVNO, it does not have its towers to broadcast signals to various places in the US. There must be some partnership with another company with a well-established network system. MVNOs are known to offer cheap communication plans since they do not incur any costs as far as renting offices and buying equipment is concerned.
Cricket Wireless services were initially not that good since the company offered telecommunication services using CDMA network coverage. Most devices did not work with CDMA networks which saw a poor performance of the company. However, when AT&T acquired the company, services improved, and as we speak, Cricket Wireless offers some of the best telecommunication services. It now uses AT&T's HSPA+ and LTE networks.
What towers does Cricket Wireless use?
As I mentioned earlier, Cricket Wireless is an MVNO, meaning that it does not have its cellular towers. The carrier uses the AT&T cellular towers, and you can be sure that network strength will never disappoint you. Currently, AT&T uses a 5G network, which means that Cricket Wireless uses the same network. Some rural areas may not have a strong network as it is with urban areas. However, there is always a way to solve network issues.
If you have poor network coverage, you can always boost them with cell signal boosters. There are various cell phone signal boosters. weBoost signal boosters are some of the best cell phone boosters for rural areas.
How do I boost Cricket Wireless Cellular signals?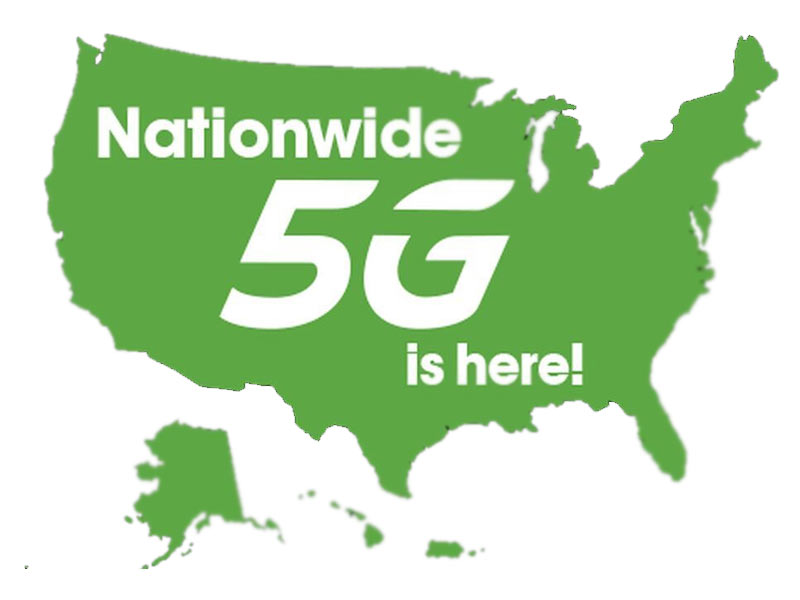 If you are boosting Cricket Wireless signals, do not forget to boost AT&T network signals. Even though AT&T's network is usually strong, it does not mean that all places experience strong network coverage. Signals may be interfered with by natural features such as mountains and hills.
Thick forests, buildings, and bad weather may interfere with cellular signals as well. So when that happens, you can always boost signals for a better communication process. We all know that poor signals lead to a slow internet connection, dropped calls, and slow message delivery.
As I mentioned before, one of the major ways to increase signal strength is using a signal booster. You need to know how to boost cell signals at home for free using a cellular signal booster. Well, a cellular signal booster contains three main parts. They include the external antenna, the amplifier, and the internal antenna. The three parts work together to strengthen cellular signals.
The external antenna collects weak signals from the nearest cellular tower and directs them to the amplifier via a signal cable. The booster then increases the signal strength and directs them to the internal antenna, broadcasting them to the surrounding areas. Phones and tablets can then show increased cellular signals. That means calls will be clear, internet connections will be fast, and message deliveries will be instant.
How do I get started with Cricket Wireless?
Joining Cricket Wireless is very easy. First of all, you need to note that you can bring your current phone number if you are a customer from another carrier; you can bring your number to the network. Furthermore, you can bring your own phone so long as it is compatible with the network. The following is the process to join Cricket Wireless.
Choose a new phone or bring your own phone.
Select a plan and add features that suit your needs.
Decide whether to transfer your phone number or get a new one.
Once you have done the above, you can order your phone and line and keep tracking it until you get it. After that, activate the service for free using your order number plus your phone number for free. When you get our device, you can transfer contents online for free.
If you had saved files in your Google Drive, you only need to sign in to your Google account, and everything enters your device. Lastly, download the myCricket App and begin enjoying Cricket Wireless services.
What should I know before joining Cricket Wireless?
You should know various things about Cricket Wireless not to wake up and start using the services without knowing how things operate within the company. They include the following.
i) Plans and pricing
Before joining Cricket Wireless, you need to understand that it offers four main plans: two fixed data plans and two unlimited plans. The plans do not have any form of contract, and taxes are included in the plans. They include the following.
| Single Line Price | Plan |
| --- | --- |
| $30/month | 2GB |
| $40/month | 10GB |
| $55/month | Unlimited |
| $60/month | Unlimited + 15GB Mobile Hotspot |
The above plans are mainly for one line. When you increase more lines, the cost per line reduces. For example, four lines of the Unlimited plans go for $100 a month.
ii) Network Coverage
The Cricket Wireless network coverage is vital as it uses the AT&T networks, which are very strong. When it launched its 5G nationwide network in August of 2020, things improved as now people in the 5G covered regions can experience faster connections from the carrier.
You can check whether your region has good network coverage from the service provider when joining the network when you visit the network coverage map online to be sure. Some places are covered by the network but have weak signals. One way on how to boost signal strength on Cricket Wireless is by using a signal amplifier.
Also, you need to understand that Cricket Wireless may slow the network when it is overcrowded. You may experience reduced data speeds of up to 8 Mbps. Therefore, you need to read the fine print when joining the network. All these are available down there.
iii) Phone selection
When joining the network, Cricket Wireless allows you to come with your own phone. You can check whether your mobile phone is compatible with the network by entering the phone's IMEI here. You can look at the available phones from Cricket Wireless and buy directly from the company. There are various Cricket Wireless phone deals and you cannot miss a device that fits your personal preferences.
You can also get a free phone from the service provider if you switch to the network and bring your number with you. That means you will get a device at an absolutely $0 cost. When bringing your own phone, you should ensure that it meets the following criteria.
It should be unlocked.
Uses GSM network technology.
The phone should be locally manufactured.
It should not be reported as stolen or lost.
Various phones work with Cricket Wireless. Some of the phones compatible with Cricket Wireless include the following.
Alcatel
Apple
Cricket
Motorola
Nokia
Samsung
Alcatel APPRISE™
Apple iPhone 6 32GB
Cricket Debut
Motorola Moto g6 FORGE
Nokia 3.1 Plus
Samsung Galaxy A01
Alcatel APPRISE™
Apple iPhone 6 Plus
Cricket Dream 5G
Motorola Moto e5 CRUISE
Nokia 3.1 C
Samsung Galaxy A32 5G
Alcatel APPRISE™
Apple iPhone 13
Cricket Icon 2
Motorola Moto G STYLUS 5G
Nokia C5 Endi
Samsung Galaxy A51 5G
Alcatel INSIGHT
Apple iPhone 13 Pro
Cricket Ovation
Motorola Moto one 5G
Samsung Galaxy A52 5G
Alcatel TETRA
Apple iPhone 13 Pro Max
Cricket Wave
Samsung Galaxy S10
Alcatel VERSO
Cricket Vision
Samsung Galaxy S20+ 5G
iv) Customer service
When looking for services from any given company, people usually look at customer service. The telecommunication company has various options you can get help from, including at various stores available in most country areas.
You can call to present an issue or chat online with an agent. Customer service ranges from device troubleshooting to problems with network and plan purchasing.
Does Cricket Wireless give a free phone?
Cricket Wireless gives free government phones from the government's Lifeline program. If you qualify for Lifeline and choose Cricket Wireless as your preferred service provider, then you can be sure of a free phone.
Also, just as I mentioned earlier, Cricket Wireless gives you a free phone when you switch to its network. You must come with your current number to be able to get the free phone. If you are not lucky to get a free phone, you can check some of the cheap devices from Cricket Wireless.
Bottom line
Cricket Wireless is a virtual mobile network that operates in the US. It relies on AT&T's cellular towers and so does the network. The company itself belongs to AT&T. Since it relies on the AT&T machines, it means that it has strong connections in the areas it covers. However, some places may have poor signals due to some physical or artificial features. In such a scenario, you can use a cellular booster.